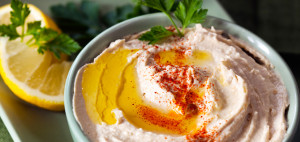 Hummus is a popular Mediterranean dip that is high in protein, fiber, folate and amino acids. Hummus is a wonderful appetizer served with vegetables and crackers, and makes a healthy alternative to mayonnaise and mustard on sandwiches and bread.
Ready Time : 
15 min
---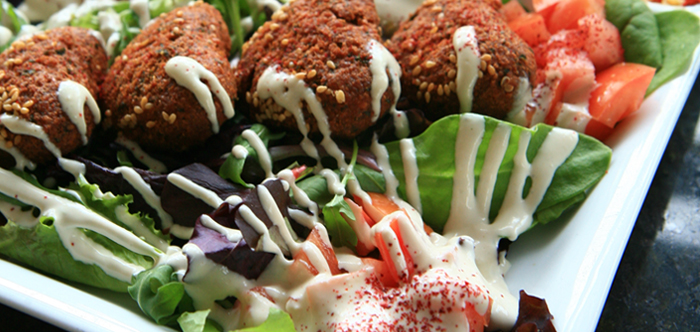 Tahini Sauce and Dressing is a quick and easy way to add extra flavor to your Falafels, sandwiches, salads or vegetables. It is completely vegetarian, and high in protein.
Ready Time : 
10 min
---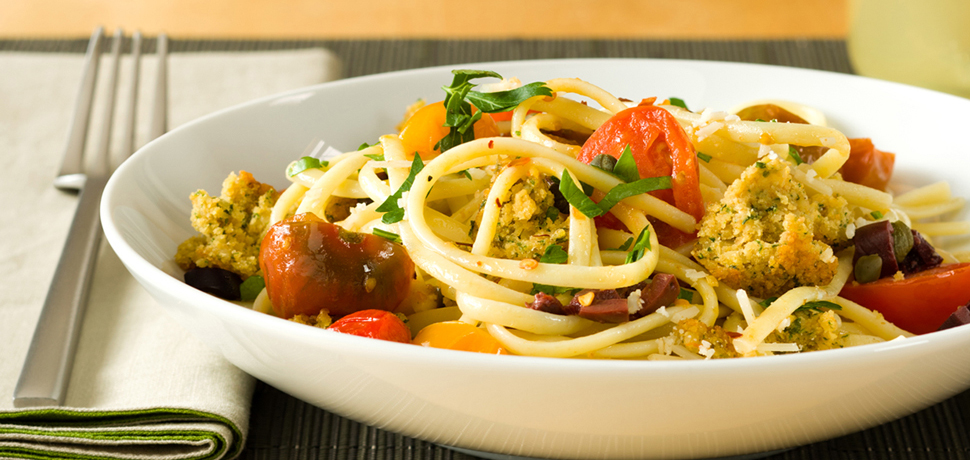 We've taken the classic Italian pasta dish and given it a Mediterranean twist. Traditional ingredients like tomatoes, capers, garlic and parmesan cheese top this pasta dish, which is accented by crisp falafel balls. The mix of seasonings merges two worlds into one appetizing dish.
Ready Time : 
35 min
---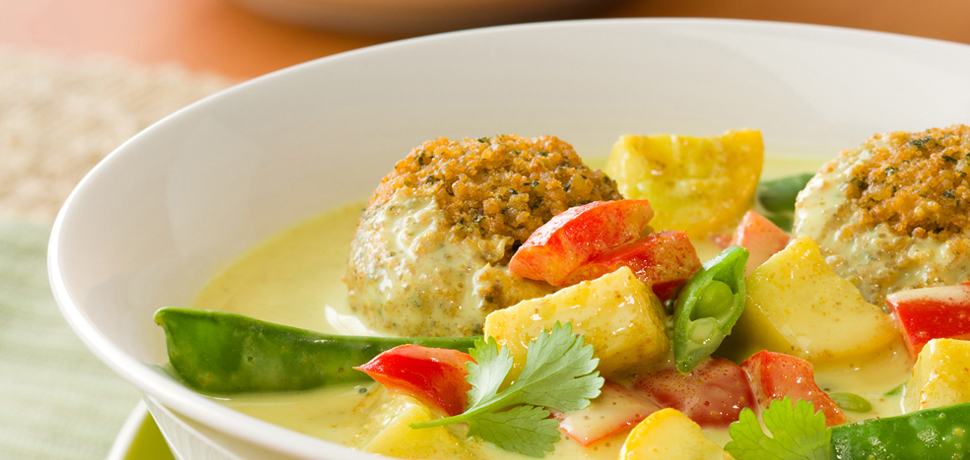 The rich flavor of curry is infused with refreshing coconut undertones in this creamy sauce. The flavors of crisp, summer vegetables including red peppers, squash and peas are complimented by ginger and garlic seasoning, and falafel balls complete the dish by adding a vegetarian source of protein and fiber. The result is a fresh and healthy feast, vibrant to both the eyes and the palette.
Ready Time : 
25 min
---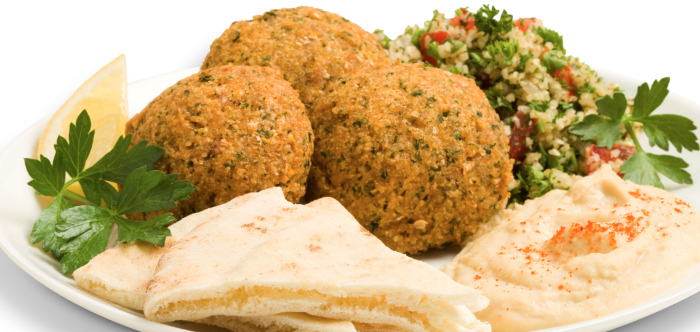 Baked Falafel is a lighter alternative to the traditional fried Falafel. In lieu of deep frying the falafel balls, they are instead coated with olive oil and baked to a crisp brown. This is a great dish for those looking for a low fat option among Mediterranean foods. This recipe was created exclusively by Tarazi Foods and celebrity nutritionist Haylie Pomroy.
Ready Time : 
60 min
---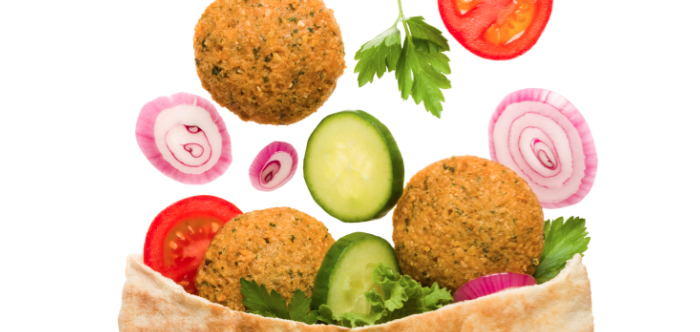 Traditional Fried Falafel is a popular Mediterranean food that is vegetarian, and high in protein and fiber. Falafel is often made into balls, and then stuffed into a pita, and can also be used to make vegetarian burgers.
Ready Time : 
45 min
---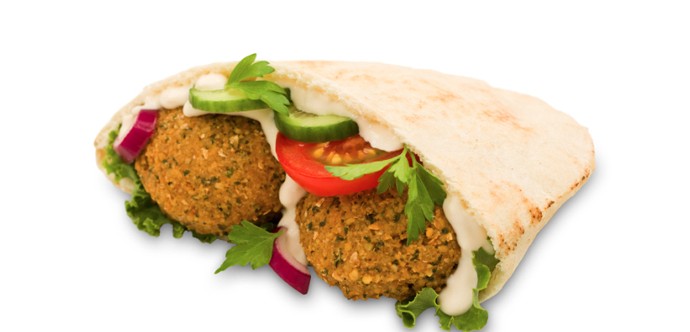 One of the most popular pita sandwiches is Falafel Balls. The contrast of hot falafels and crisp vegetables topped with Tahini dressing is a worldwide favorite. Add your favorite veggies to create a healthy and delicious lunch or dinner.
Ready Time : 
10 min
---