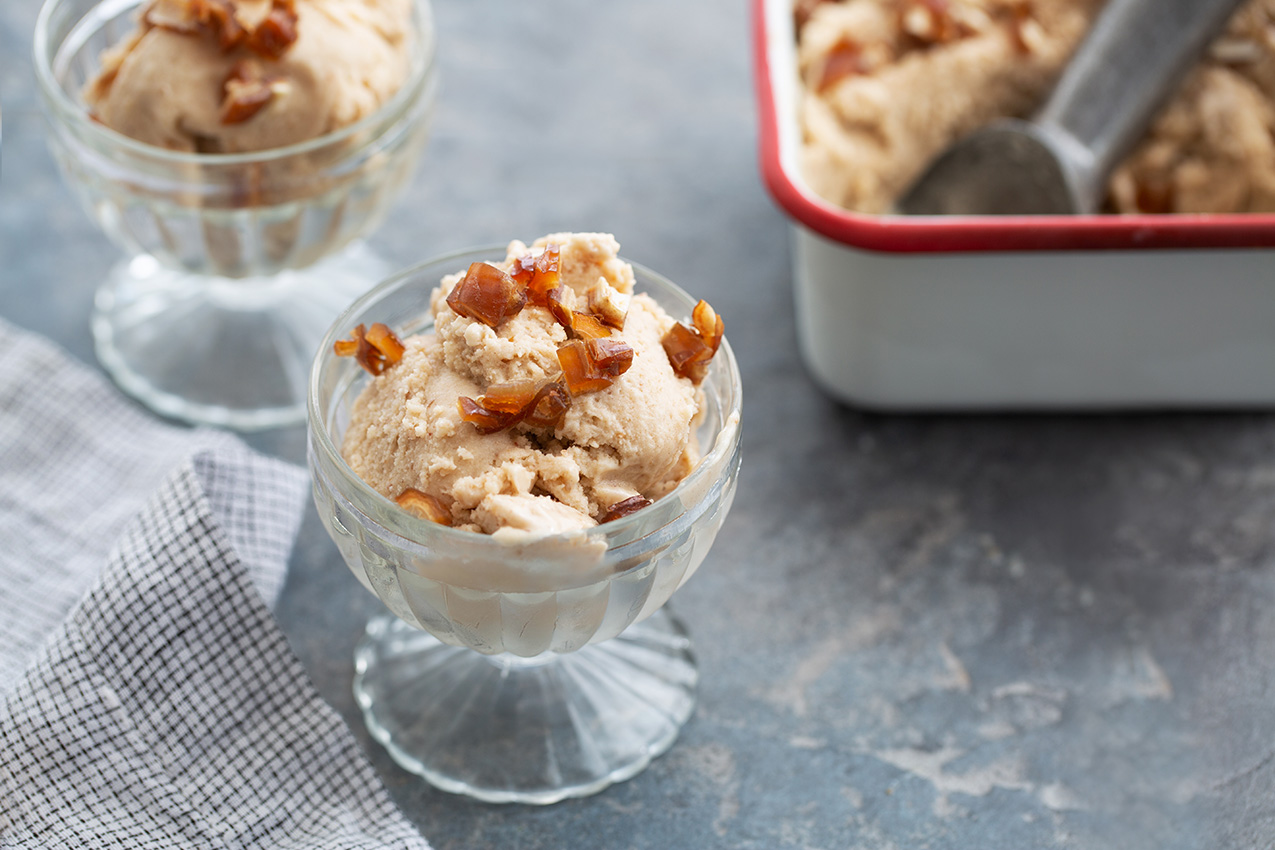 ---
Makes 1 quart
Ingredients:
¾ c Tarazi tahini
one 13 ½ oz. can full fat coconut milk
¾ c sugar
1 c cashew milk
¼ t cinnamon
¼ t xantham gum (optional)
1 c pitted dates plus 2 T chopped for garnish
Directions:
Place all of the ingredients, except the garnish, into a blender. Blend until smooth with only a few bits of dates visible. Freeze according to the manufacturer's instructions of your machine. Sprinkle on the chopped dates before serving.